Flerish Thrift + Gift stores resell community donated goods to support Civitan Foundation, Inc. and the more than 300 individuals with disabilities they serve each day. Flerish Thrift + Gift also works in conjunction with Civitan Foundation, Inc. to employ individuals with disabilities who work to not only increase their career skills, but to also transform the donations Flerish Thrift + Gift receives into beautiful pieces for shoppers to enjoy.

Visit either of Flerish Thrift + Gift locations today to support our mission with your purchases and donations.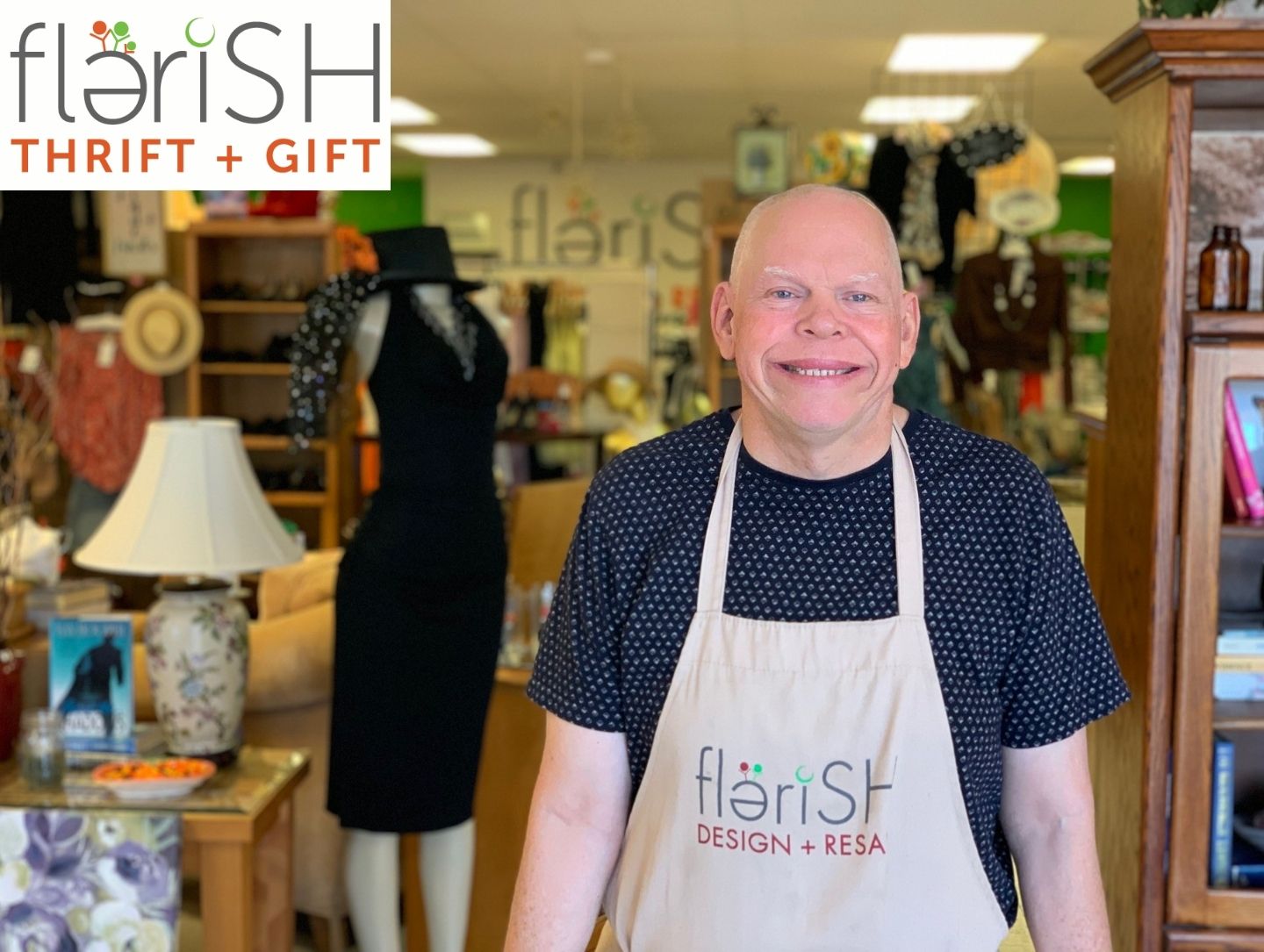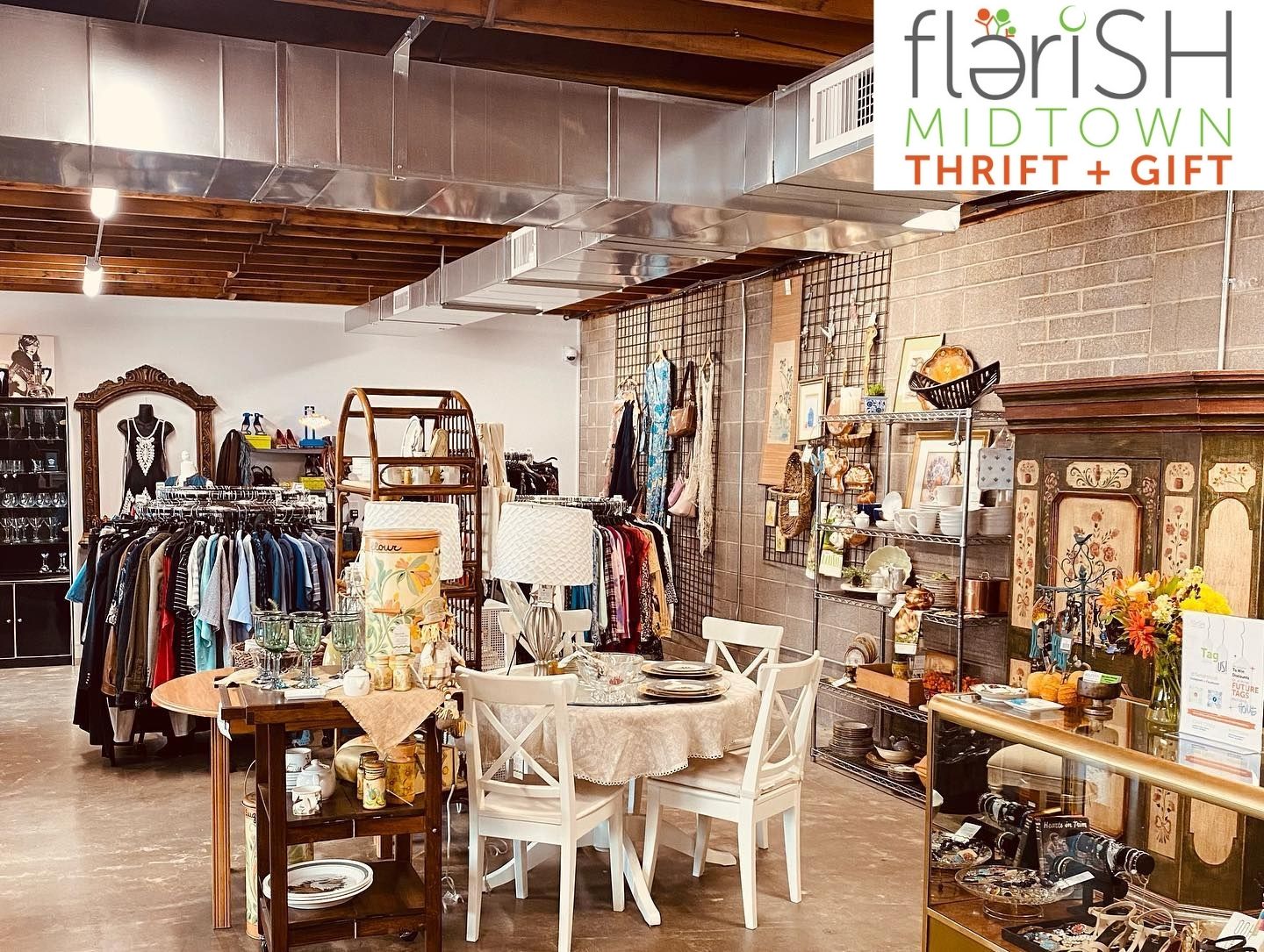 Retail Training for Individuals with Disabilities
Flerish provides opportunities for Civitan's members to increase their career skills and pursue their employment goals!
Your Donations Help Support Our Mission
Donate to Flerish today and your gift will help sustain the heart of Civitan Foundation, Inc. and the programs that provide opportunities, independence, and a higher quality of life for the more than 300 individuals with intellectual and developmental disabilities Civitan serves each day.
Donations are accepted at both Flerish locations during business hours. Donation pickups can also be scheduled, please contact Lani at lgriffin@campcivitan.org or (602) 639-4111 for more information.
Items to Donate
Clothing (current and in excellent condition)
Jewelry & Accessories
Shoes
Handbags
Furniture (Couches, End Tables, Desks, Dining Room Tables & Chairs, Etc.)
Housewares & Small Kitchen Appliances (Microwaves, Blenders, Coffee Makers, Etc.)
Home Décor & Art
Electronics
DVDs, CDs & Video Games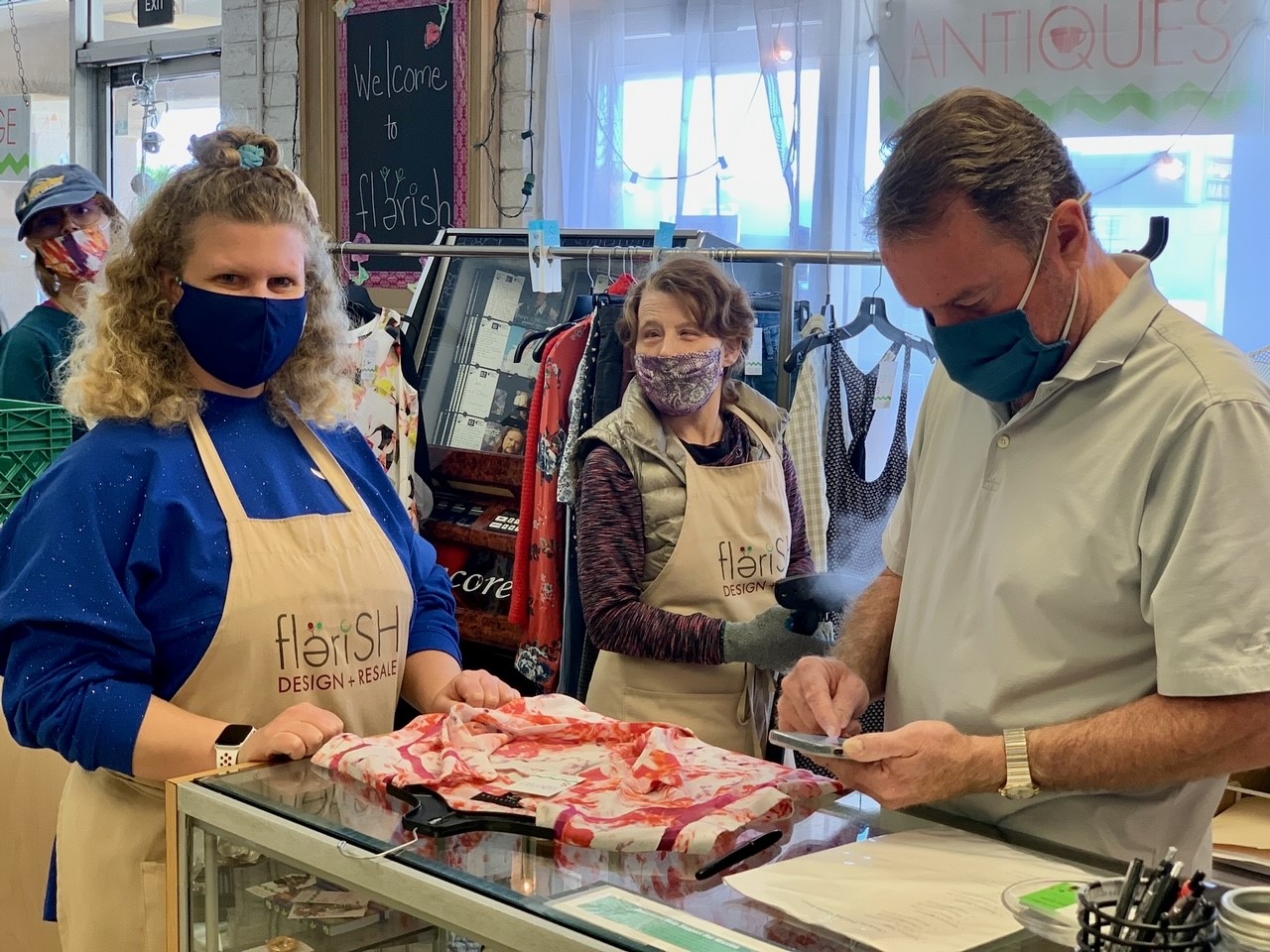 We are unable to accept large appliances and mattresses. We are also currently unable to accept bedding, linens and personal clothing items (robes, pajamas, undergarments) due to CDC restrictions.
If you have questions about your donation, please contact us at flerish@campcivitan.org or (602) 639-4111.
We Have A Theme Song! Check It Out Here!
"The Flerish Song" & Music Video were produced by Civitan's MindSong & Media Programs at Civitan Village Life Learning Program (DTA).